Introduction
Brief Overview of the Importance of Custom Arcade Cabinet Artwork
A custom arcade cabinet isn't just about the games – it's about creating a personalized gaming experience that reflects your unique style and passion for gaming. Custom arcade cabinet artwork plays a crucial role in adding a unique touch to your gaming setup, enhancing the visual appeal and creating an immersive atmosphere that takes your gaming experience to the next level. Whether you're a retro gaming enthusiast or an arcade business owner, the right artwork can transform a simple arcade cabinet into a captivating centerpiece that stands out in any gaming space.
Introduction to GameonGrafix and Their Role in the Arcade Industry
When it comes to high-quality, customizable arcade cabinet artwork, GameonGrafix stands out in the arcade industry. With over 22 years of dedicated service, GameonGrafix has become the go-to destination for gaming aficionados who seek the best in arcade graphics and cabinet decals. Their commitment to quality and authenticity has made them a trusted name among enthusiasts who want to elevate their gaming setup with stunning, durable graphics.
Whether you're looking for retro-themed graphics, movie-based artworks, or custom designs, GameonGrafix's extensive collection has something for every arcade owner. Their easy-to-navigate website and dedicated customer service make the process of selecting and ordering your desired arcade graphics as seamless as possible. Offering both adhesive and non-adhesive options and ensuring high-resolution prints with a textured finish, GameonGrafix has set a high standard in the industry for arcade cabinet artwork.
As we delve deeper into the world of custom arcade cabinet artwork, you'll understand why GameonGrafix is the preferred choice for many in creating a personalized gaming setup.
The Role of Custom Arcade Cabinet Artwork in Personalizing Your Gaming Setup
Custom arcade cabinet artwork isn't just about aesthetics. It plays a vital role in enhancing your gaming experience, reflecting your unique style, and personalizing your gaming setup.
How Custom Arcade Cabinet Artwork Enhances the Gaming Experience
The gaming experience is more than just about the game itself. It's about immersing yourself in the world of the game, and custom arcade cabinet artwork helps you do just that. With GameonGrafix's range of custom arcade graphics, you can transform your arcade cabinet into a visual representation of your favorite game, enhancing the overall gaming experience.
The choice of artwork can evoke emotions and bring back memories of classic games. From iconic characters to game-themed designs, the artwork can set the mood and build anticipation even before the game begins. It can be the difference between a standard gaming session and a truly immersive arcade experience.
The Impact of Custom Artwork on the Aesthetic Appeal of Arcade Cabinets
Visual appeal plays a crucial role in the enjoyment of a game. And nothing screams aesthetic appeal like a beautifully designed arcade cabinet. Custom artwork not only makes your arcade cabinet visually pleasing, but it also adds a personal touch that distinguishes your cabinet from standard ones.
With GameonGrafix's custom arcade cabinet artwork, you can choose from a range of themes and designs that are not only high-quality and durable but also have a glossy and lustrous finish. Whether you prefer retro game designs, movie-based artworks, or sports-based themes, you're sure to find something that enhances the aesthetic appeal of your arcade cabinet.
The Role of Custom Artwork in Reflecting the Gamer's Personality and Style
Your arcade cabinet is a reflection of you. It tells a story about your gaming preferences and personal style. With custom arcade cabinet artwork, you can showcase your personality and create a gaming setup that's truly 'you'.
Whether you're a fan of Street Fighter, Mortal Kombat, or you're more into the Marvel universe, GameonGrafix allows you to personalize your arcade cabinet with artwork that reflects your style. And if you have a unique design in mind, you can submit your own artwork and GameonGrafix will transform it into high-quality custom graphics for your cabinet.
In conclusion, the role of custom arcade cabinet artwork in personalizing your gaming setup is undeniable. It enhances the gaming experience, adds aesthetic appeal, and reflects your personality and style. And with GameonGrafix, achieving your dream gaming setup has never been easier.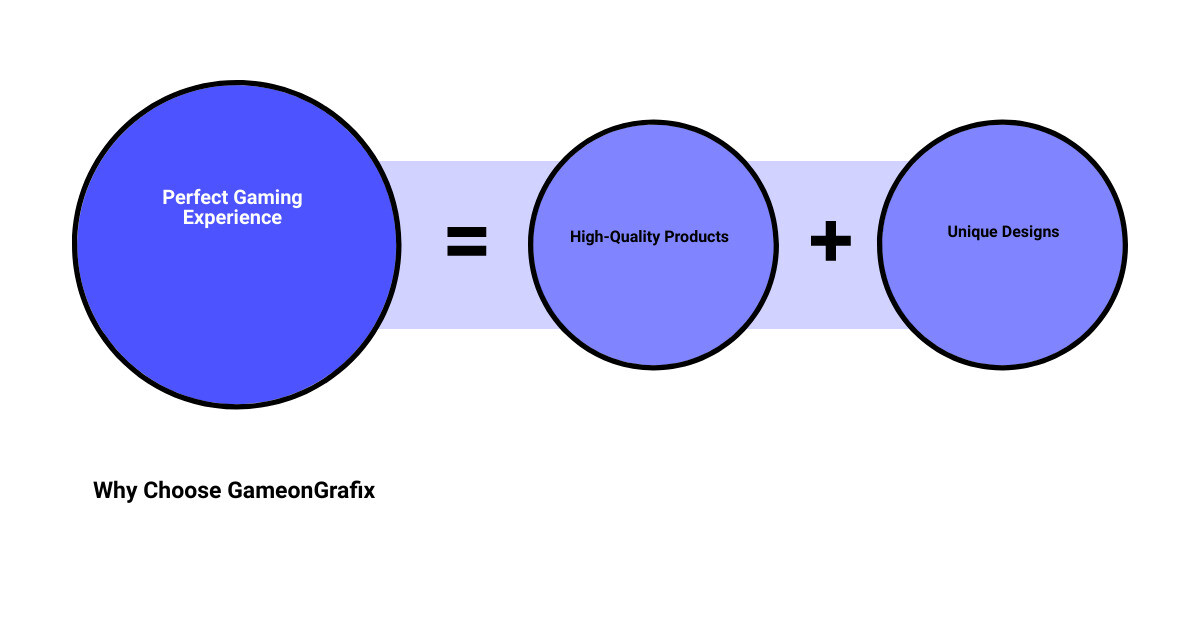 GameonGrafix: Your One-Stop Shop for Custom Arcade Cabinet Artwork
Stepping into the world of GameonGrafix is like diving into a treasure trove of opportunities to transform your arcade cabinet into a personalized gaming paradise. With an extensive range of services and products designed for the passionate arcade enthusiast, GameonGrafix is the ultimate destination for high-quality, customizable graphics that elevate the visual appeal of any arcade cabinet.
Overview of GameonGrafix's Services and Products
GameonGrafix specializes in creating stunning custom artwork for a wide variety of arcade cabinets. They offer a vast collection of multicade artwork and themes, with designs inspired by retro games, movies, sports, and custom themes. But the customization doesn't end there. GameonGrafix also caters to those who wish to design their own graphics, offering a seamless process to transform your unique design into a vibrant, durable arcade cabinet decal.
In addition to arcade cabinet decals, GameonGrafix also offers high-quality prints for different parts of the arcade cabinet, including side art, control panels, kickplates, and marquees. This allows you to fully customize every aspect of your arcade cabinet, creating a completely immersive and personalized gaming experience.
The Unique Selling Points of GameonGrafix
What sets GameonGrafix apart is their unwavering commitment to quality. All their graphics are printed on high-quality vinyl with free lamination for long-lasting durability. They also offer an efficient shipping service, packing prints safely in a tube and delivering them to you within 7 to 9 days. This level of care and attention to detail ensures that your custom arcade cabinet artwork arrives in perfect condition, ready to transform your gaming setup.
Moreover, GameonGrafix is known for its exceptional customer support. They are dedicated to ensuring every customer is satisfied and every issue is resolved swiftly and effectively. Their commitment to customer satisfaction is reflected in their positive customer reviews and testimonials.
Customer Reviews and Testimonials About GameonGrafix
GameonGrafix's dedication to quality and customer satisfaction has earned them a loyal customer base and rave reviews. Customers praise the quality of the graphics, the fast shipping, and the exceptional customer service. One customer enthused, "Love this company always good and fast shipping." Another customer commented, "Fantastic!, Made my design look better than I had thought." These reviews reflect the high level of satisfaction among GameonGrafix's customers and the trust they place in the company's products and services.
In conclusion, GameonGrafix stands out as a leading provider of custom arcade cabinet artwork, offering a wide range of products and services tailored to the needs of arcade enthusiasts. With their commitment to quality, customer satisfaction, and personalized designs, GameonGrafix truly is your one-stop shop for a fully personalized gaming setup.
The Process of Customizing Your Arcade Cabinet Artwork with GameonGrafix
Turning your arcade cabinet into a personalized work of art is a breeze with GameonGrafix. Their seamless process, wide range of options, and excellent customer support make it easy for you to realize your vision.
Choosing from Pre-Designed Graphics or Submitting Your Own Design
At the heart of the customization process is your choice of artwork. GameonGrafix offers a vast collection of pre-designed graphics that cater to diverse tastes and themes. From retro games to movie-based artworks and sports themes, there is something for everyone. Simply explore their arcade prints to find the perfect visual foundation for your arcade setup.
But the customization doesn't stop there. If you have a unique idea or a specific design in mind, GameonGrafix allows you to submit your own design. Their team of expert designers can help bring your vision to life, ensuring that your arcade cabinet is truly one-of-a-kind.
The Process of Ordering and Installing GameonGrafix's Custom Arcade Graphics
Once you've settled on a design, ordering your custom arcade graphics is as easy as a few clicks. GameonGrafix prints your selected design on high-quality vinyl with free lamination for long-lasting durability.
As for installation, GameonGrafix's vinyl stickers are designed for easy application. The process is simple and straightforward, and you can have your new arcade graphics installed and ready for gaming in no time.
The Benefits of GameonGrafix's Flat-Rate Shipping and Free Shipping on Orders Over $199 in the US
Aside from their excellent products and services, GameonGrafix also offers great shipping options. With a flat-rate shipping fee of $8.99, you won't have to worry about costly shipping charges. And if your order exceeds $199, you get to enjoy free shipping within the US.
GameonGrafix's commitment to customer satisfaction extends to their shipping practices too. They ensure that your prints are packed safely and delivered to you within 7 to 9 days, so you can start enjoying your personalized gaming setup as soon as possible.
In conclusion, the process of customizing your arcade cabinet artwork with GameonGrafix is a journey of creativity, convenience, and customer satisfaction. Whether you choose from their pre-designed graphics or submit your own design, you can rest assured that GameonGrafix will deliver high-quality, durable, and stunning arcade graphics that will truly make your gaming setup stand out.
Conclusion
In the realm of arcade gaming, personalization is the key to amplifying the gaming experience. Specifically, custom arcade cabinet artwork plays a pivotal role in not only enhancing the aesthetic appeal of your arcade cabinet but also in reflecting your unique taste and style as a gamer. Remember, every pixel counts when it comes to creating an immersive gaming environment, and the custom graphics you choose can make your arcade cabinet the centerpiece of your gaming setup.
When it comes to sourcing high-quality, durable, and visually stunning custom arcade cabinet artwork, GameonGrafix is the name to trust. With an extensive experience of over 18 years in the industry, an impressively diverse collection of artwork themes, and a commitment to delivering top-notch customer service, GameonGrafix stands head and shoulders above the rest.
Whether you're a fan of retro games, movie-based themes, sports, multicade, or even if you have your own unique design theme, GameonGrafix has got you covered. Their easy-to-navigate website, secure checkout system, and dedicated section for custom arcade graphics make the process of ordering your custom artwork as enjoyable as playing your favorite arcade game. With the flexible shipping options, including an $8.99 flat rate and free shipping for orders over $199 in the US, getting your graphics delivered to your doorstep has never been easier or more cost-effective.
In the end, the glowing reviews and testimonials from satisfied customers speak volumes about the quality of the custom arcade cabinet artwork and the level of service provided by GameonGrafix. As Lucas Hovell, a verified customer, aptly puts it, "Arcade Graphics blew my mind…Highly Recommended!"
So, if you're in the market for custom arcade cabinet artwork that will take your gaming setup to the next level, look no further than GameonGrafix. It's time to level up your arcade gaming experience with world-class custom graphics and let the games begin!